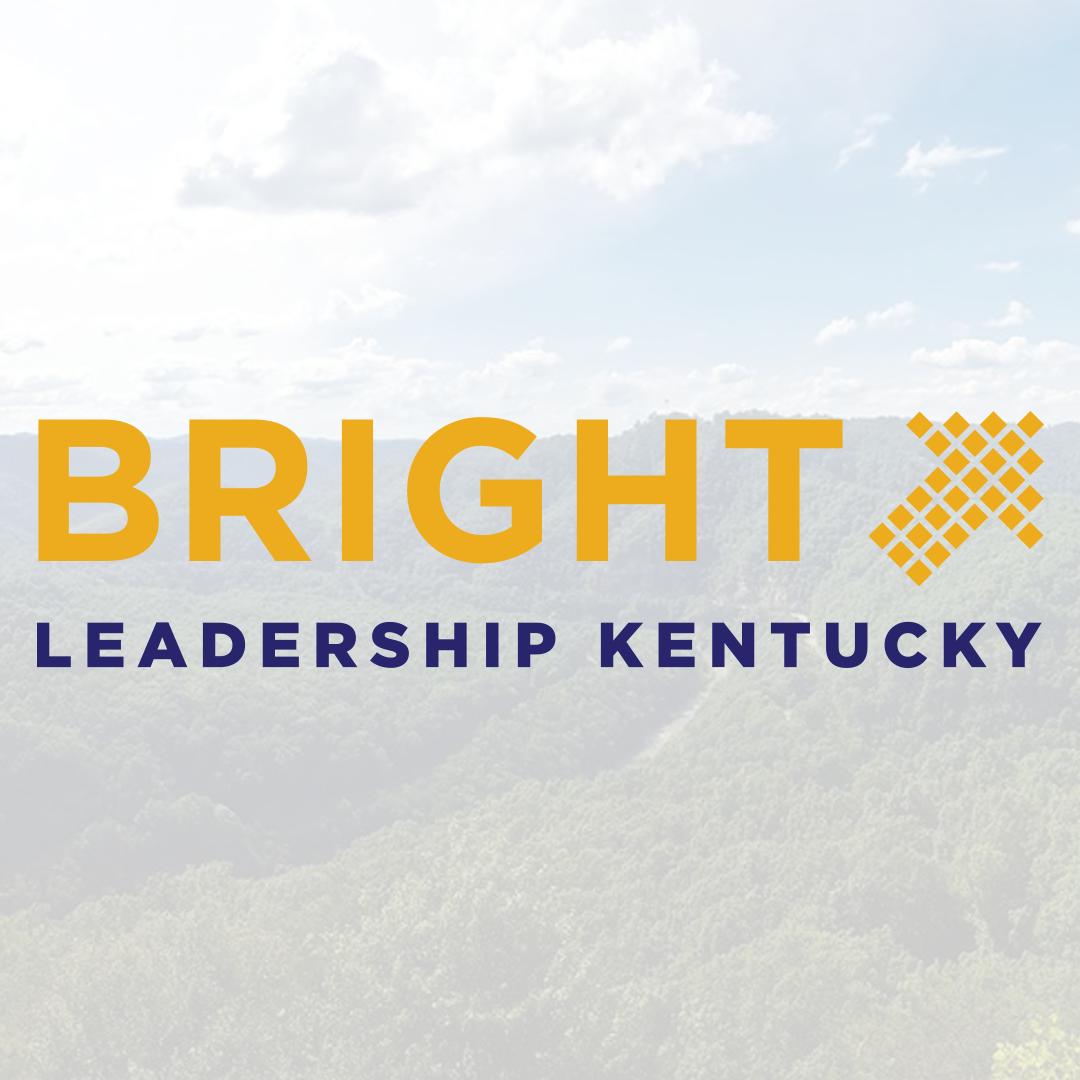 FRANKFORT, Ky. (March 24, 2022)— Leadership Kentucky has been awarded $500,000 by the Appalachian Regional Commission (ARC) through the POWER Initiative to expand BRIGHT Kentucky through alumni networking while ensuring the future growth and sustainability of the program. BRIGHT Kentucky focuses on building the capacity and skills of next-generation leaders in Eastern Kentucky, enabling them to innovate, collaborate, and advance community and economic development. Over the course of three years, BRIGHT Kentucky: Nurturing & Sustaining BRIGHT Entrepreneurs will expand entrepreneurship and business skills for participants and expects to serve 150 participants throughout 48 communities, ultimately launching 20 businesses.
The ARC's POWER (Partnerships for Opportunity and Workforce and Economic Revitalization) Initiative is a $21 million package that will support 21 projects serving 211 coal-impacted counties through. The POWER Initiative directs federal resources to communities impacted by job losses in coal mining, coal power plant operations, and coal-related supply chain industries.
"I commend Leadership Kentucky for innovating and collaborating to grow opportunities for people in their own community and neighboring communities," said ARC Federal Co-Chair Gayle Manchin. "Partners like Leadership Kentucky are integral to making our POWER projects come to life, and I look forward to seeing the ways our Appalachian Region continues to grow, thanks to the impact of their work."
Since the POWER Initiative launched in 2015, ARC has invested nearly $316.6 million in 393 projects across 358 coal-impacted counties. The nearly $73 million awarded in 2021 is projected to create/retain over 10,383 jobs and attract nearly $527.3 million in leveraged private investments.
Participants of BRIGHT Kentucky have the opportunity to visit communities throughout the 54 Appalachian Kentucky coal-impacted counties to interact and engage with local leaders of businesses, non-profit organizations, and government agencies. The program takes place over the course of five months with three-day sessions to allow participants the opportunity to gain leadership skills and build their professional network.
BRIGHT Kentucky is also supported by Whitaker Bank Foundation and AEP Foundation/Kentucky Power.
About the Appalachian Regional Commission (ARC)
The Appalachian Regional Commission is an economic development partnership agency of the federal government and 13 state governments focusing on 423 counties across the Appalachian Region. ARC's mission is to innovate, partner, and invest to build community capacity and strengthen economic growth in Appalachia.
About Leadership Kentucky
Leadership Kentucky, created in 1984 as a non-profit educational organization, brings together a selected group of people that possess a broad variety of leadership abilities, career accomplishments, and volunteer activities to gain insight into complex issues facing the state. The Leadership Kentucky Foundation offers four unique programs: Leadership Kentucky, Elevate Kentucky (for young professionals throughout the state), BRIGHT Kentucky (for Eastern Kentucky young professionals) and New Executives to Kentucky, (for senior level executives who have lived in the state for less than two years). For more information, please visit leadershipky.org or email lky@leadershipky.org.