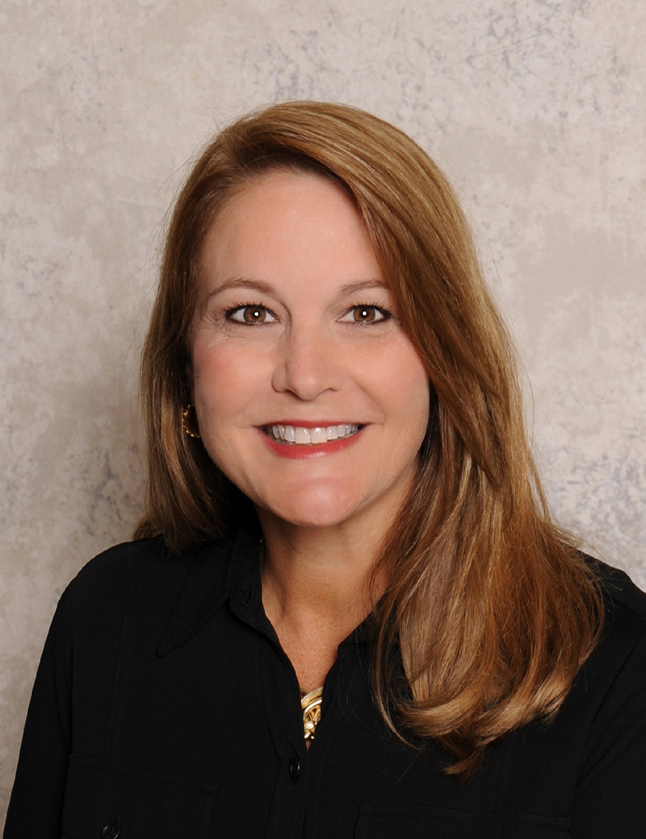 Leadership Kentucky Announces New Board Members
Teresa Trimble Hail named 2019 Board Chair
FRANKFORT, Ky. (February 27, 2019) – Leadership Kentucky (LKY), one of the oldest and most prestigious statewide leadership development programs in the United States, announced its new 2019 Board Chair and the appointment of several new members to the 2019 Executive Committee and Board of Directors. LKY board members are responsible for continuing the mission and values of the organization, as well as executing the organization's strategic vision of inspiring leaders to unleash Kentucky's potential.
Teresa Trimble Hail has been chosen as the 2019 Leadership Kentucky Board Chair, a 2008 LKY graduate. She was selected by the Board of Directors.
Hail is President of D.C. Trimble, Inc., a general contracting company in Somerset, Kentucky, and a University of Kentucky Alumna. She served on the LKY Board of Directors for nearly 10 years. Hail also serves on the Board of Directors for Kentucky Higher Education Assistance Authority and was named Businesswoman of the Year by the Somerset-Pulaski County Chamber of Commerce.
"It's an honor to help lead this organization that is all about making Kentucky shine bright," stated Teresa Trimble Hail. "I look forward to continuing the success of former Leadership Kentucky Board Chair, Elmer K. Whitaker, by bringing the organization's Strategic Plan to life."
In addition to the announcement of Hail, LKY noted that John Malloy has been chosen as Board Chair-Elect; and Les Fugate, a member of the Board of Directors since 2016, will now be serving as a member of the Executive Committee; and the Board of Directors added six new members. Those new members include Christopher Brown, Craig Carlson, Gloria McCall, Leslie Buddeke Smart, Burton Webb, and Kelley Workman.
"Leadership Kentucky board members come from diverse professional backgrounds throughout the Commonwealth," said Janice Way, Leadership Kentucky President. "With their leadership, we are able to provide program participants rigorous and challenging opportunities that inspire current and emerging Kentucky leaders to strengthen our great state."
The 2019 Leadership Kentucky Executive Committee and Board of Directors list is below:
2019 Executive Committee
2019 Board Chair - Teresa Trimble Hail (President, D.C. Trimble, Inc.)
2020 Board Chair-Elect - John P. Malloy (Vice President Gas Distribution, LG&E-KU)
Immediate Past Chair - Elmer K. Whitaker (CEO, Whitaker Bank, Inc.)
Secretary - Perry P. Allen (Regional President, US Bank)
Treasurer - Dan Bork (Kentucky Commissioner of Revenue)
35th Anniversary Chair - Mary Michael Corbett (Executive Director, Baptist Health Foundation)
Barbara K. Dickens (Sr. Operations Counsel, Atria Senior Living, Inc.)
Leslie A. Fugate (Executive Vice President, RunSwitch PR)
Trey Grayson (Member, Frost Brown Todd)
Regina Jackson (Partner, English, Lucas, Priest & Owsley)
Ron Wilson (Senior Director, Corporate and Foundation Relations, Western Kentucky University)
Gina S. Winchester (Deputy Judge Executive, Calloway County Court House)
Nick D'Andrea (Vice President Public Affairs, UPS)
2019 Board of Directors
Deann Stivers Allen (Instructional Supervisor, Clay County Public Schools)
Anthony J. Apro (President, Perfection Group, Inc.)
Charles Beach, III (Chairman, Peoples Exchange Bank)
Sydina Bradshaw (Director of Visitor Relations, Maker's Mark Distillery)
Christopher L. Brown (Vice President/Director, Sales & Marketing Integration & Execution, Brown-Forman)
David A. Byerman (Former Director of Kentucky Legislative Research Commission)
Craig J. Carlson (Corporate Banking Group Manager, BB&T)
Carri Chandler (Vice President Foundation, St. Elizabeth Healthcare)
Paula C. Hanson, CPA (Retired, Dean Dorton Allen Ford, PLLC)
Rick Hesterberg (Manager of External Affairs, Toyota Motor Engineering & Manufacturing)
Bob Hutchison (McDonald's Restaurants of East Kentucky, Hutch Auto Group)
Melissa Lee Knight (President, Farmers National Bank of Lebanon)
Gloria S. McCall, Ed.D. (Vice President, Kentucky Community & Technical College System)
Kevin Mays, CPA, CGMA (Chief Financial Officer, Owl's Head Alloys)
Ken Perdue (Plant Manager, Logan Aluminum)
David W. Seewer (Partner, Wyatt, Tarrant & Combs, LLP)
Leslie Buddeke Smart, CFRE (President, Saint Joseph Health Foundations)
Chrisandrea Turner (Partner, Stites & Harbison, PLLC)
Sandra Wilson (President/CEO, Paducah Area Chamber of Commerce)
Julie Whitis (Principal, Kenton County Academies of Innovation and Technology)
Burton J. Webb, Ph.D. (President, University of Pikeville)
Kelley Workman (President, Planters Bank)
###
About Leadership Kentucky
Leadership Kentucky, created in 1984 as a non-profit educational organization, brings together a selected group of people that possess a broad variety of leadership abilities, career accomplishments, and volunteer activities to gain insight into complex issues facing the state. The Leadership Kentucky Foundation offers three unique programs: Leadership Kentucky, Elevate Kentucky (for young professionals), and New Executives to Kentucky, (for senior level executives who have lived in the state for less than two years). For more information, please visit leadershipky.org or email lky@leadershipky.org.