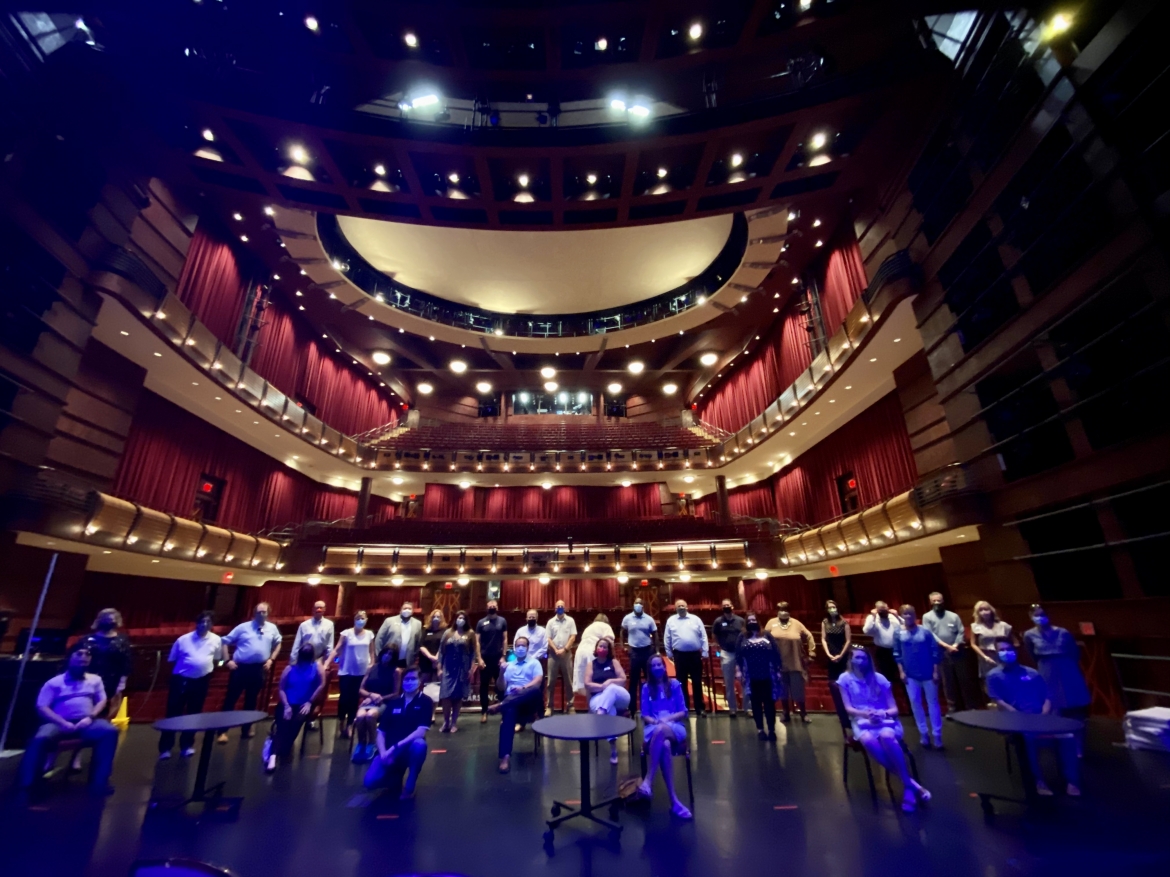 By: Fernando Figueroa, Leadership Kentucky Class of 2020
President, Gateway Community College
First, I want to thank our sponsors for our Paducah leg of our Leadership Kentucky experience: Baptist Health Paducah, Paducah Bank, Harper Industries, Planters Bank, Texas Roadhouse, City of Paducah, Lundberg Medical Imaging, US Bank, Keuler, Kelly, Hutchins, Blankenship & Sigler LLP, and Dippin' Dots.
We truly appreciate their support of the program and the development of more leaders in Kentucky who can champion the state to develop more cross-state alliances and strategies to help our commonwealth become what we believe in our hearts is within reach.
During our Paducah visit, we experienced how several great Kentucky traditions came together.
We were fortunate to see the world-renowned National Quilt Museum and their collection of exceptional fiber arts. Their collection showcased the power of fiber arts to tell moving stories in great works of fiction as well as cultural movements like Jazz, as well as reminding us of the work needing to be continued on healing critical social issues such as equity and justice in our community.
Through our time in the Carson Center and in the Market House Theatre, we were reminded that art and community are one and the same. And that to invest in a thriving arts scene is critical to the wellbeing of a region's people and their economic aspirations. Sometimes, we can make the mistake of thinking there is a difference between business interests and the arts. Paducah showed us how to make the marriage of both work together for the workforce needs of the community as well as its needs to lift the human heart.
We also were impressed with the focus of the community to bring together its other community assets such as its Port Authority, its Health Care champions, and its newly opening Innovation Hub for Paducah Public Schools. So much positive hope and energy in what looks like a small community!
And we were also reminded of the great challenge Kentucky has ahead of it to advance the programs in our correctional institutions that will work within our state to help fellow Kentuckians recover and re-enter their lives and contribute to the greater community.
We were not only impressed with what this area of Kentucky brings to the table, but also encouraged that the spirit that drives Paducah is the spirit of the commonwealth. And with work and hope and the best of the creative Kentucky spirit, we can do great things.