Leaders in Action
The COVID-19 pandemic has certainly made it obvious that now, more than ever, we rely on strong leadership. Many Leadership Kentucky graduates are leading important work in their communities in ways that will surely Improve Our State during this time. Our graduates are leaders in areas that are directly affected by this health crisis, and we'd like to recognize the wonderful work they are doing across the state.
Tell us your story! We are seeking Leadership Kentucky graduates who are:
Working directly on the frontlines of the COVID-19 pandemic
Leading their companies and utilizing creative solutions to create PPE/goods to serve those on the frontline
Changing their mission or original purpose of their organization to support those in need
Creating innovate goods, services, or projects to support their community
We have so many wonderful graduates and we want to recognize the important work they are doing. Since we can't say thank you in person, we want to showcase the person, the company, or the idea for all to see and support on our social media channels and in the monthly newsletter. We only need a few sentences!
If you know someone who is making a difference during this pandemic, please e-mail LKY@leadershipky.org and let us know how we can honor their sacrifice and work in the Commonwealth.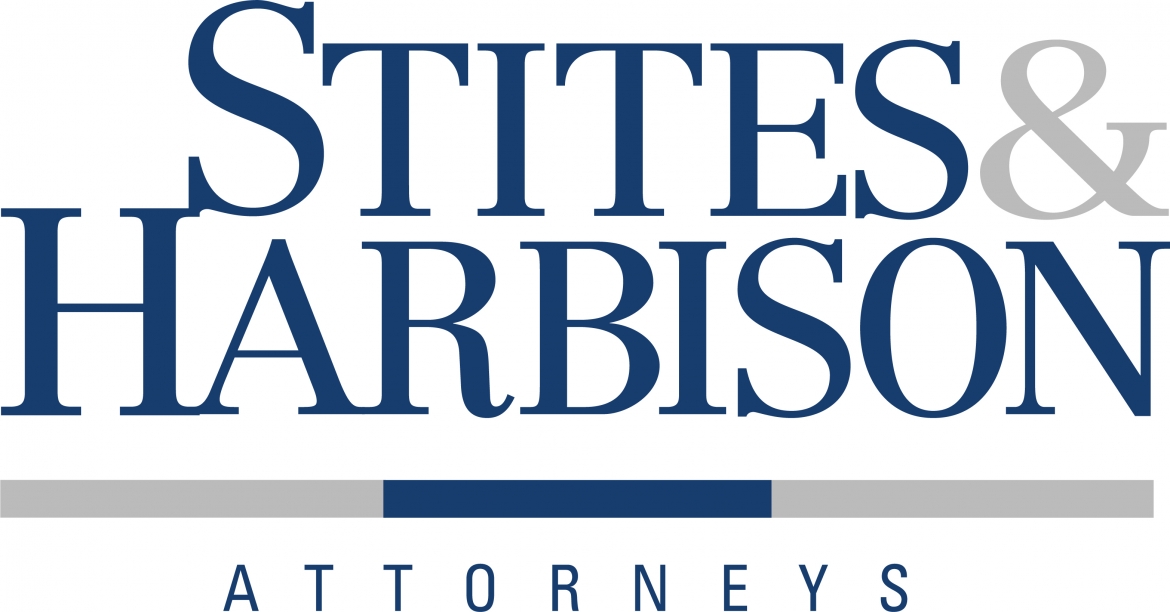 ---
Leaders in Action - STITES & HARBISON, PLLC
Alfred Joseph III (1985), Bruce Clark (1992), J. David Porter (1993), Richard Vance (1995), Harold Butler (1999), Alex "Mike" Herrington (2000), Janet Craig (2002), T. Morgan Ward, Jr. (2003), Elizabeth Thompson (2004), Tom Halbleib (2005), Daniel Danford (2006), William T. Gorton III (2007), Chrisandrea Turner (2013), Walt Robertson (2015), John Pollom (2016), Michael Kleinert (2017), Rebecca Wichard Sherman (Elevate 2017), Zachary VanVactor (Elevate 2018), Dustyn Jones (Elevate 2019)
Stites & Harbison, PLLC has been focused on providing much-needed support, critical information, and resources to both clients and employees during this unprecedented time. Wanting to ensure the safety of all personnel, the firm quickly enabled all of its attorneys and staff with the ability to work from home when this pandemic started prior to any government orders. From there, the firm started to focus on businesses within the community, helping them to navigate hurdles presented by this pandemic. The firm created a COVID-19 Resource Page on its website that is updated daily with important content for businesses. The firm is also hosting complimentary webinars for businesses to stay up-to-date on crucial information. Stites & Harbison was fortunate to have been in possession of 450 N95 respirator masks which the firm was able to donate to various hospitals throughout the Commonwealth. On a lighter side, the firm hosted its first virtual retirement party for a special employee with more than 75 people in attendance, and it also created a private group on Facebook for all attorneys and staff to join. Everyone is able to share pictures from home, updates on how they are doing, and much more.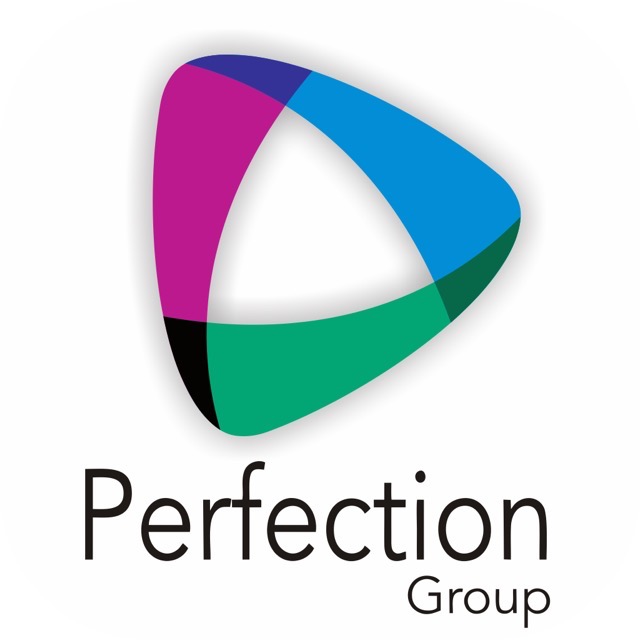 ---
Leaders in Action - Perfection Group
Anthony Apro Sr. (2013) Nicholas Roberts (2016), Nicholas Apro (2017), Anthony Apro Jr. (Elevate 2017), Andrew Apro (Elevate 2018), Carter Offutt (2018)
As deemed essential during this Covid-19 time, Perfection Group has been able to continually serve customers with safety and social distancing as our normal business practices. Now, field staff of over 175 technical support, service technicians, project installers, and project supervisors and project managers are in their vehicles and making service calls, and upgrading building HVAC, Environmental Controls and Building Automation needs. The Green Solutions Business Unit is taking this opportunity, with the approval of local cities and county officials, to schedule accordingly the energy and building restoration projects they have contracted to do with Perfection Group, Inc. While many cities and counties have seen a reduction in their occupational tax revenues, the foresight of their leadership has taken this time to continue their goal of saving taxpayer dollars by improving their infrastructures in upgrading their HVAC systems, water distribution, building envelope such as windows, doors, masonry, and roofs.
Since they service customers in a vast variety of commercial applications, Perfection Group has found that the enhanced emphasis on Indoor Air Quality has been magnified. Manufacturing, commercial office buildings, hospitals, and healthcare customers want to make sure their employees, patients, and visitors are entering healthy buildings.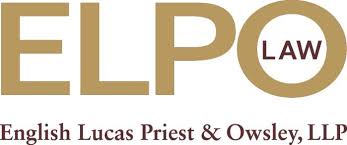 ---
Leaders in Action - English, Lucas, Priest & Owsley, LLP (ELPO Law)
Mike Owsley (1987), Charles E. English, Jr. "Buzz" (1996), Regina Jackson (2003), Kenly Ames (2010), Brett Reynolds (2013), Jessica Surber (Elevate 2017), Gaines Penn (2018), Heather Coleman Brooks (Elevate 2018), Sarah Payne-Jarboe (Elevate 2019)
In Bowling Green, Kentucky, ELPO Law has become a local legal information resource hub for updates related to COVID-19 while also supporting local businesses and those who are working on the front lines. As such, ELPO Law is constantly providing timely and relevant legal updates to individuals and businesses via their online news portal, social media, and a partnership with the local Chamber of Commerce. ELPO Law has also provided meals to the staff at local businesses who remain open during the pandemic, to those working on the front lines including the staff of the local Med Center Health Emergency Care Department and partnered with other organizations to provide free food for the community. ELPO Law remains committed to supporting the community of South Central Kentucky throughout the pandemic with information, encouragement, and collaboration.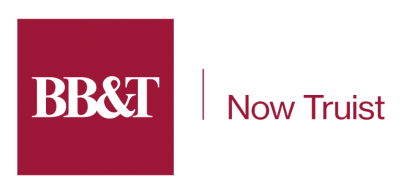 ---
Leaders in Action - BB&T (now Truist)
Craig Carlson (2018)
To meet the immediate and long-term needs of local communities, the bank launched the Truist Cares initiative in response to the COVID-19 crisis. As part of this national response, Truist has already pledged approximately $600,000 to organizations inside of the Commonwealth of Kentucky which will provide aid for basic needs, medical supplies, and financial hardship. As part of the Truist Cares initiatives, the bank is offering additional support for teammates through paid time off, flexibility, and family care benefits. The new benefits include 10 days of paid time off for school closings or other family impacts, a special reimbursement for childcare, and an increase in existing emergency child and elder care benefits for all teammates. Truist has also agreed to contribute $4 for every $1 that Truist teammates donate to the One Team Fund. The fund is a support system that provides short-term financial assistance to help employees recover during unexpected events, family emergencies, or natural disasters. One hundred percent of teammate donations go directly to helping their co-workers through personal challenges.
---
Leaders in Action -David Foster
David Foster (2002)
David is the Executive Director of the American Cave Conservation Association. David has directed the creation and growth of the American Cave Museum in Horse Cave for the past 30 years and worked to restore Hidden River Cave.
David is an accomplished songwriter who sings and plays keyboards, guitar, and fiddle. He is a member of Barrenhart, a Celtic bluegrass group on the Kentucky Arts Council's Performing Arts Roster. With the cave closed during the pandemic and music gigs canceled, David turned his attention towards producing a video honoring frontline and essential workers.
His song We Are One, written before the pandemic, seemed an obvious choice because of its call for unity. The song was recorded in Glasgow. David reached out to friends on Facebook and asked for pictures of essential workers and those pics were used to create the video.
David's goal was to create something positive and inspiring that could serve as a 'thank you' to essential employees. The song is free to download and David encourages alums to listen and share the video.
You can watch the We Are One video here. https://youtu.be/wqozO042tbE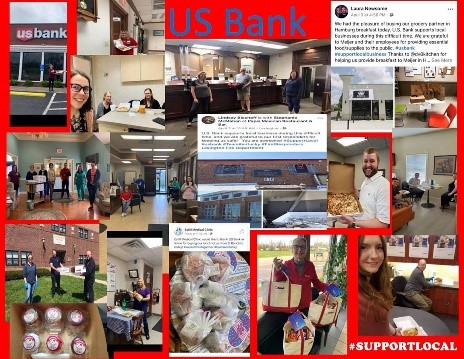 ---
Leaders in Action - US Bank
Bill Jones (1987), Craig Browning (1997), Scott Powell (2011), Drew Hulette (2013), Perry Allen (2014), Darren Woodruff (2015), Tommy Owen (2016), Eric Walker (2017), Shadd Walters (Elevate 2017), Shelley Fehrenbach (2018), Ashley Johnson (LKY 2019, Elevate 2018)
The mission of U.S. Bank is to power human potential. That belief has helped teammates support each other, customers, and communities in new ways during these unprecedented times.
Since banking is an essential service, U.S. Bank moved quickly to ensure the safety of employees and customers by encouraging digital banking, utilizing drive-thrus, and limiting lobbies to scheduled, in-person meetings only. Additionally, frontline employees were offered a 20% pay premium for being there to help customers.
U.S. Bank employees called more than 56,000 customers to let them know the bank is here for them. With the bank's assistance, thousands of business owners are applying for the Small Business Administration's Paycheck Protection Program. The bank started an initiative called #SupportLocal, where lunch or gift cards are purchased from a local business to gift to essential frontline workers along with the bank frontline workers to show gratitude for their efforts. To date, more than 200 local organizations statewide have benefited through U.S. Bank's #SupportLocal efforts.
No one knows when things will return to normal. But one thing is certain, U.S. Bank is committed to serving the community. Together, we will get through this!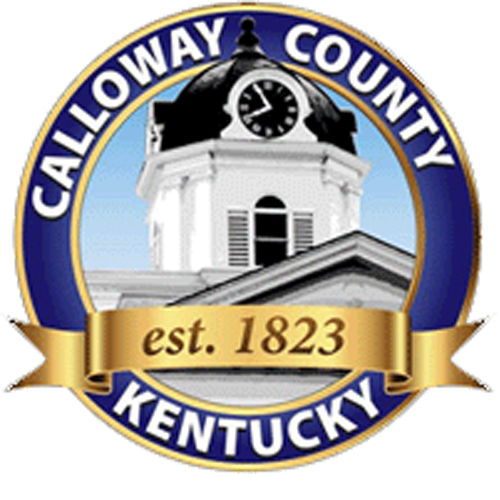 ---
Leaders in Action - Calloway County
Gina Winchester (2011)
As the COVID-19 pandemic continues, local governments are working diligently to adapt to new conditions and restrictions. Calloway County has implemented new strategies and ways to deliver public services. These include changes in the County Clerk's office, PVA office, Sheriff's office, the Judicial Building, and Fiscal Court meetings.
Thankfully, the state government is flexible with regulations and rules, such as fiscal court meetings. Fiscal court meetings are now allowed to be held via audio or video conference while still fulfilling the requirement of holding it publicly, though meeting remotely. Calloway County Fiscal Court held its March meeting via Facebook Live. The Calloway Fiscal Court has never done this before, but the views online were significantly higher than past, in-person meetings. Having the ability for the public to watch live or later is something that may continue in the future, according to Judge Imes.
Additionally, a dropbox was added to help the County Clerk's and Property Valuation Administrator's office. Staff members work on a rotating basis to keep up with the day to day operations of processing personal property and motor vehicle taxes as well as researching deeds. All indications are that the dropbox, along with the use of postal service and online application, has kept up with the public demand.
The use of mask and gloves are encouraged until future notice. Much like the Sheriff's office, the Judicial Building has been limited to public traffic but business goes on. Hours of operation have been modified to accommodate needs and the use of technology and social media has increased to keep everyone informed. Keeping informed is crucial to success. On a weekly basis, a conference call is held with local officials to update them on the current situation. These calls have been beneficial in keeping everyone informed and prepared. A recent quote from Circuit Clerk, Linda Avery "It's changed the way we work, but it hasn't stopped our work."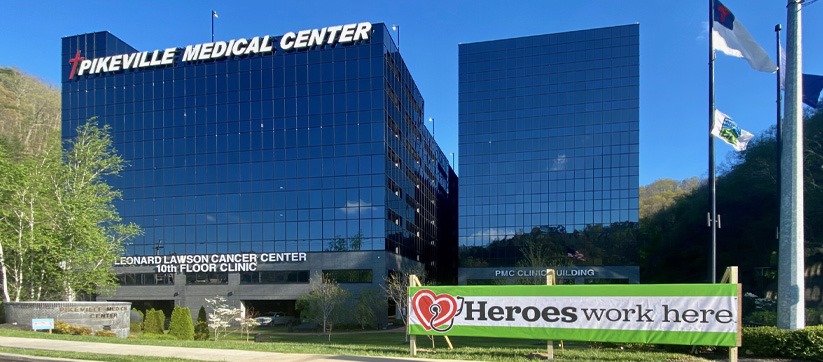 ---
Leaders in Action - Pikeville Medical Center
Donovan Blackburn (2005), John Blackburn, MD (2019), Curtis Koons, MD (2019)
In eastern Kentucky, Pikeville Medical Center is leading the way for quality healthcare amidst the COVID-19 crisis. CEO Donovan Blackburn and the Pikeville Medical Center Board of Directors took immediate action to adapt to the needs of the community. From drive-through laboratory testing to expanded telemedicine services, Pikeville Medical Center has innovated the way healthcare is delivered in the mountains. Drs. Curtis Koons and John Blackburn, along with hundreds of other providers, stand ready to serve their patients by providing advanced care close to home.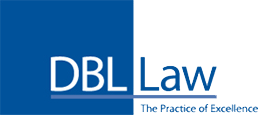 ---
Leaders in Action - Dressman Benzinger LaVelle
Patrick Hughes (2003) Kent Wicker (2018), Kayla Campbell (Elevate 2018), Mitchel Denham (2019), Andrew Pellino (Elevate 2019)
DBL Law remains focused on serving its clients. The law firm wants to ensure clients that they are their business partners, not just in good times, but always.
DBL's legal professionals are tracking rapidly changing legislation and resources available for those impacted by the pandemic. Legal insights are posted on DBL Law's website's COVID-19 Business Resources clearinghouse, and shared via webinars and industry group virtual meetings.
Because of the time-sensitive nature of the business, DBL Law has technology in place to allow attorneys and others to effectively provide client service remotely when they are unable to report to one of the firm's three offices. Many have worked remotely on occasion; however, prior to COVID-19 there was no one working exclusively from home. The firm has new remote working guidelines and equipped each employee with a computer and a VPN (virtual private network), offering private access to the corporate network. A new videoconferencing account provides unique log-ins, further enabling the firm to stay connected internally, but also providing the ability to conduct important client and partner meetings and webinars.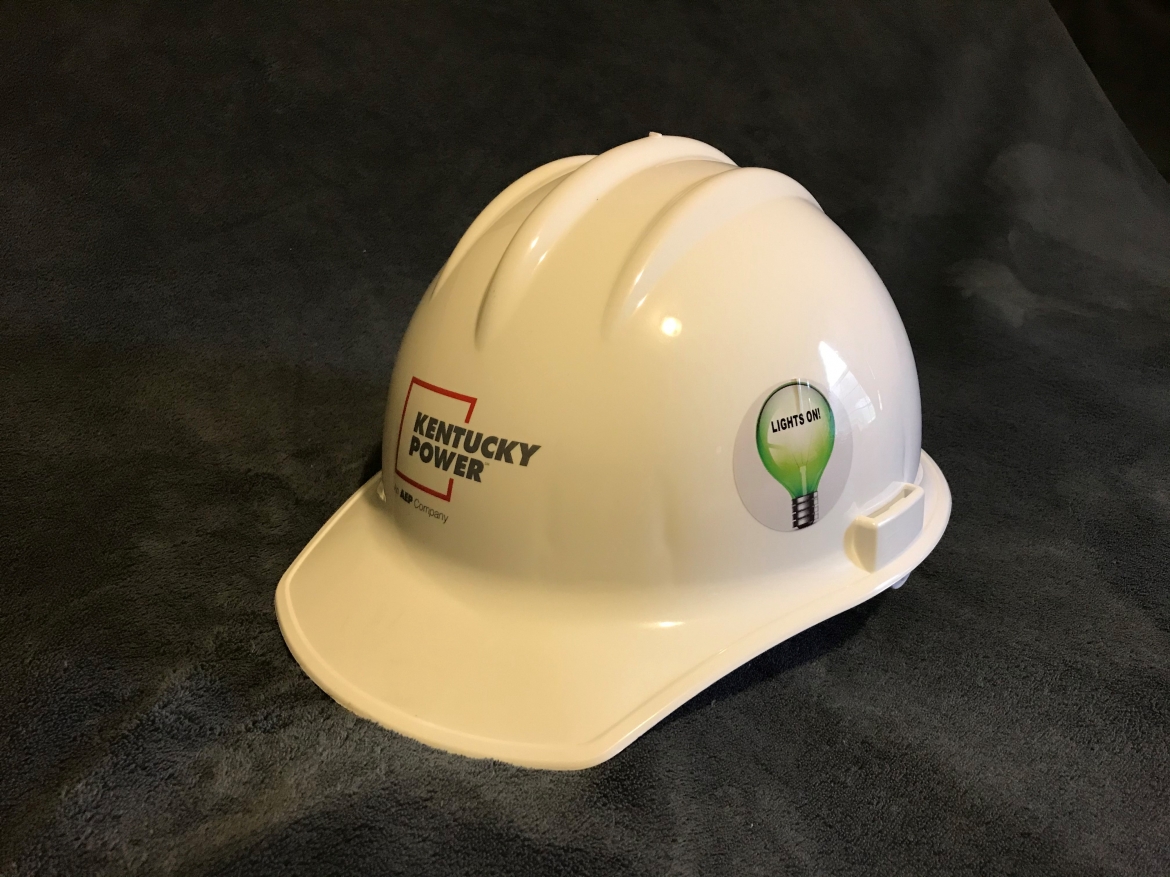 ---
Leaders in Action - Kentucky Power
Clyde Stalker (1987), Mark Dempsey (1988), Coulter Boyle (1990), Michael Taylor (1991), Warren Vaughan (1993), Errol Wagner (1995), Timothy Mosher (1996). Lois Kellogg (1999), Guy Cerimele (2001), Melissa McHenry (2002), Gregory Pauley (2003), Judith Wells (2004), Ronn Robinson (2006), Ranie Wohnhas (2007), Delinda Borden (2008), Everett Phillips (2009), Robert Shurtleff (2010), Brad Hall (2011), Michael Lasslo (2011), Cindy Wiseman (2019), Dee Dozier (BRIGHT 2019)
Kentucky Power understands the critical need for reliable electric service and is committed to the health and safety of its customers, communities, and employees, especially during the pandemic.
To help customers who are currently experiencing financial hardship, Kentucky Power has temporarily suspended all service disconnections for non-payment, and the customer service team continues to search for available resources to assist commercial and industrial customers. Kentucky Power has contributed $60,000 to food banks serving Eastern Kentucky, with a majority of that going to Facing Hunger and God's Pantry, $50,000 to the TeamKentucky fund, and supply of face masks and surgical gloves to area hospitals.
Kentucky Power embraces its communities and after hearing Gov. Beshear's call to use green lights to show community solidarity, Kentucky Power employees have joined in by wearing green "lights on" stickers on their hard hats.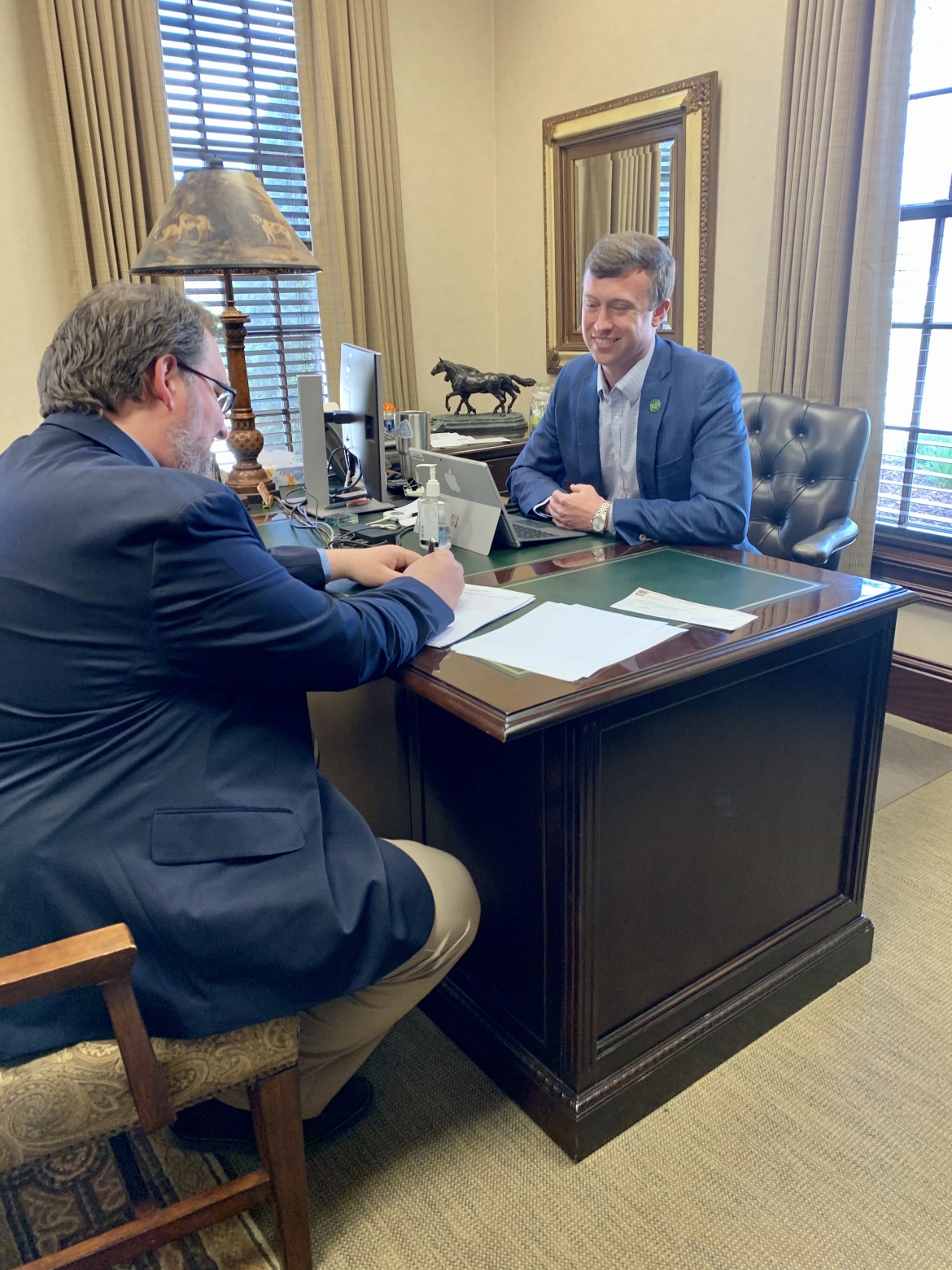 ---
Leaders in Action - Forcht Bank
Jonathan Payne (2005), Stephen Brunson (2008), Tucker Ballinger (2009), Corey Chesnut (BRIGHT 2019)
The COVID-19 pandemic has launched the nation, and Kentucky, into untraveled waters with mandatory business closures and social distancing guidelines. With financial institutions offering an essential service to Kentuckians and small businesses, Forcht Bank has found creative ways to protect the health and safety of employees while still serving its customers throughout Kentucky and Ohio. Key components to Forcht Bank's plan in protecting it's employees and customers have been the OnDemand Banking Interactive Teller Machines (ITMs). With person-to-person contact creating high risk of transmission of the virus, the ITMs are the perfect solution featuring a two-way video conference between a customer and a banker. Similar to traditional 'tube' style drive thrus, the ITMs allow a customer to drive up to a machine and complete their banking transactions. However, unlike the outdated vacuum tubes and microphones, the ITMs offer a personalized experience with a banker (via video monitors) no more than three feet away from your face. No contact, less risk of transmission, and more personal service.
Additionally, Forcht Bank has been working closely with small businesses to secure the newly created funds in the Paycheck Protection Program (PPP). The PPP is a loan program designed to help small businesses maintain employee wages for up to 8 weeks with a forgivable loan. The program helps support working Kentuckians, as well as the small businesses throughout our communities.
In the photo, Corey Chesnut, Forcht Bank Market President of Barbourville and Corbin, assists Randle Teague, Vice President for Business and Financial Services of Union College, with the final loan closing documents for Union College's Paycheck Protection Program (PPP) loan.
---
Leaders in Action- Wyatt Tarrant & Combs LLP
J. Larry Cshen (1987), Edwin Hopson (1991), Mark Blackwell (1995), Jim Hodge (1998), Frank Chuppe (1999), Margaret Young Levi (2002), C. Tyson Gorman (2006), Don Kelly (2007), Debra Dawahare (2008), David Seewer (2009), Mary Fullington (2010), Kevin Johns (2012), Christopher Brooker (2013), W. Craig Robertson (2014), Lisa DeJaco (2015), Kathie McDonald-McClure (2017), Jonathon Nunley (2019 Elevate)
Wyatt has assisted its clients in navigating the various opportunities presented by the Coronavirus Aid, Relief, and Economic Security (CARES) Act. It was particularly important to help get the word out on the Paycheck Protection Program (PPP), a new loan package designed to put billions into the hands of small businesses because those forgivable loans were distributed on a first-come-first-serve basis. In addition, we've tried to be a helpful resource to our many health care clients (the real heroes in this crisis), by advising them on emergency changes in the law relating to telehealth, patient testing, HIPAA, reporting, and their own relief payments under the CARES Act.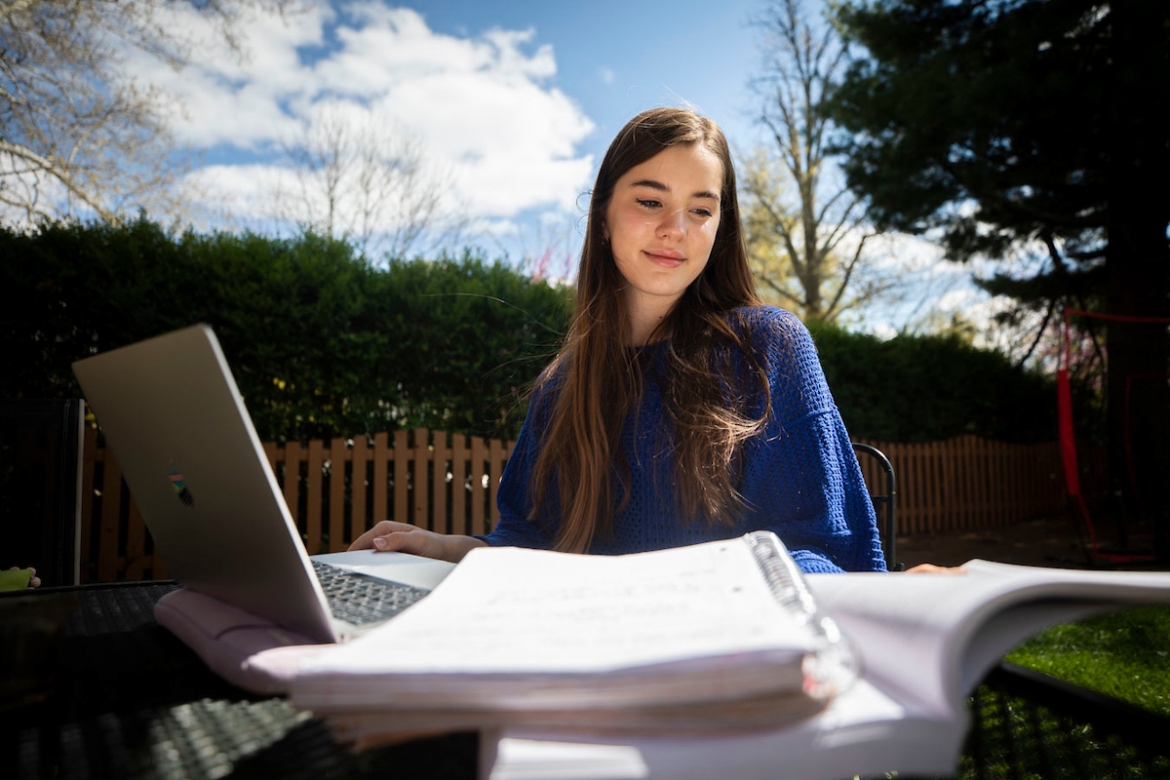 ---
Leaders in Action - University of Kentucky
Lee Todd (1988), Thomas Harris (1997), Terry Allen (2000), Tom Barnes (2000), Richard Greenwell (2001), Chris Frost (2003), Nancy Cox (2006), Heidi Anderson (2007), Shawn Crouch (2009), Stephen Wyatt (2009), Diana Doggett (2010), Judy Jackson (2010), Keith Knapp (2010), Kimberly Sayre (2010), La Dawn Hale (2011), Lisa Collins (2011), Robert Mock (2011), James Adams (2012), Jay Blanton (2013), Kris Riordan (2014), William Thro (2015), Christopher Carney (2018), Sonja Feist-Price (2018), Lorna Patches (2018), Christy Neutzman (2018), Jessica Powers (2018 Elevate), Elliot Bloomer (2019 Elevate), Emily Brenzel (2019 Elevate), Jennifer Edwards (2019), Kristen Turner (2019)
Students are at the center of everything at the University of Kentucky.
UK purchased 1,500 mobile hot spots to be mailed to students with connectivity issues in their home, allowing them to complete their coursework remotely. They also distributed nearly 500 iPads. Technology should be an open door – not a closed one—to academic success. UK made sure of it.
When hundreds of students studying abroad found their semesters interrupted by travel restrictions from the pandemic, UK leaped into action. Officials worked continuously for more than 24 hours – around the clock – to get them home quickly and safely to their families.
Credits were issued to students for housing, dining, and parking plans. And, UK is continuing to focus on the UK LEADS scholarship program – a program designed to reduce the financial need for students and families.
And, right now, staff members are calling every single UK student – some 30,000 calls – to check in and reach out, to ensure they have what they need to succeed.
That's what they do at the University of Kentucky. It's who they are.

---
Leaders in Action - Community Trust Bank
Terry Spears (2003), Billie Dollins (2007)
The Drive-Thru of each of Community Trust Bank's 79 locations remains open during regular business hours. Community Trust is taking appointments for people who call a branch office: commercial customers, new loan applications, and new deposit account openings. They are assisting loan customers with a Deferment Program and federally supported programs such as PPP (Payment Protection Program) and SBA payment support. Community Trust's website continues to supply customers with a wide range of information on products, including mobile banking and bill pay, branch hours and locations, and current information on the pandemic. For their employees, they've taken measures to help ensure their health and safety such as social distancing at work and at their desks, and remote work for many of the staff. A and B Teams were created for retail and support staff. We will get through this, together!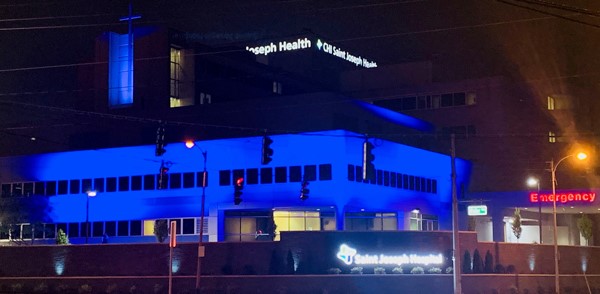 ---
Leaders in Action - CHI St. Joseph Healthcare
Sherri Craig (2010), Greg Giles (2013), Leslie Smart (2017), Jennifer Nolan (2019)
CHI Saint Joseph Health continues to honor and support employees on the frontlines combating COVID-19. In the midst of struggles, there is much to celebrate. Healthcare workers are our true heroes, truly called to serve.
The Kentucky Air National Guard presented a two-ship C-130 flyover across the commonwealth of Kentucky on May 1. The aerial demonstration was part of Operation American Resolve, a nationwide salute to all those supporting COVID-19 response efforts. Watch a video of the flyover of Saint Joseph London.
In honor of National Nurses Week and Hospital Week, CHI Saint Joseph Health launched "Light it up Blue for Healthcare Workers." All CHI Saint Joseph Health hospitals were lit with blue lights and decorated with blue flowers, blue banners, and blue balloons.
In response to the philanthropic needs of hospitals and employees, the CHI Saint Joseph Health Foundations launched an Emergency Response Fund. Learn more about the Emergency Response Fund.
Nearly 200 in-kind donations individuals have been received to support employees with food, hand sanitizer, masks, and other PPE needs. Some of the largest donations include 5,000 face shields from Toyota, a month's supply of hand sanitizer from Beam Suntory, Willet Distillery provided 2,100 lunches, East End Tap provided 1,250 meals, and Chick-Fil-A contributed 1,000 meals.
The CHI Saint Joseph Health Foundation recently, through grant funding, purchased telehealth carts to support CHI Saint Joseph Health. In April, the CHI Saint Joseph Medical Group launched virtual care services to current and new patients. Teleheath will increase the capacity to serve more individuals with quality care.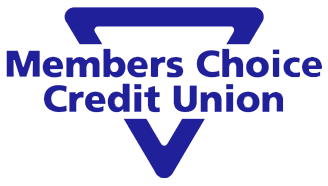 ---
Leaders in Action - Member's Choice Credit Union
David Deborde (2017), Perry Blake (ELEVATE 2018), Sierra Rice (BRIGHT 2019), Tiffany Black (2019)
Members Choice CU cares about the wealth, health, and safety of members and employees. As concerns around the Coronavirus 2019 (COVID-19) continue to grow, Members Choice CU has taken the necessary steps to prevent its spread.
While the lobbies at Members Choice CU are closed, it is business as usual for #EssentialWorkers. To show gratitude to the staff during these unsettling times, MCCU has taken part in numerous activities to boost morale and spirits all around. MCCU staff is incorporating #SpritWeek directed by Sierra Rice (Training Coordinator), where they enjoy lunch on the credit union, fun games, and dress up days. MCCU is trying to have some fun during this pandemic.
A large part of the membership base was affected by layoffs or essential workers pushing through and showing up every day for their employer; risking their exposure to this virus. As a thank you, MCCU purchased over $5,000 in gift cards from numerous small business in the area. These gift cards are being given out at random to MCCU's members, and people within the community. David Deborde's (Compliance Manager) main goal was to get money into the pockets of small business owners and members. Staff from MCCU also surprised various grocery store employees throughout the area with lunch. A small token of appreciation for their hard work and sacrifice during this time. Between fee refunds, skip-a-pays, loans, buying food for essential workers, gifts cards, take-out lunches for people every day to support restaurants, hazard pay for folks etc., MCCU has put roughly $700,000 cash back in to the community that would not have been there since this was declared a pandemic.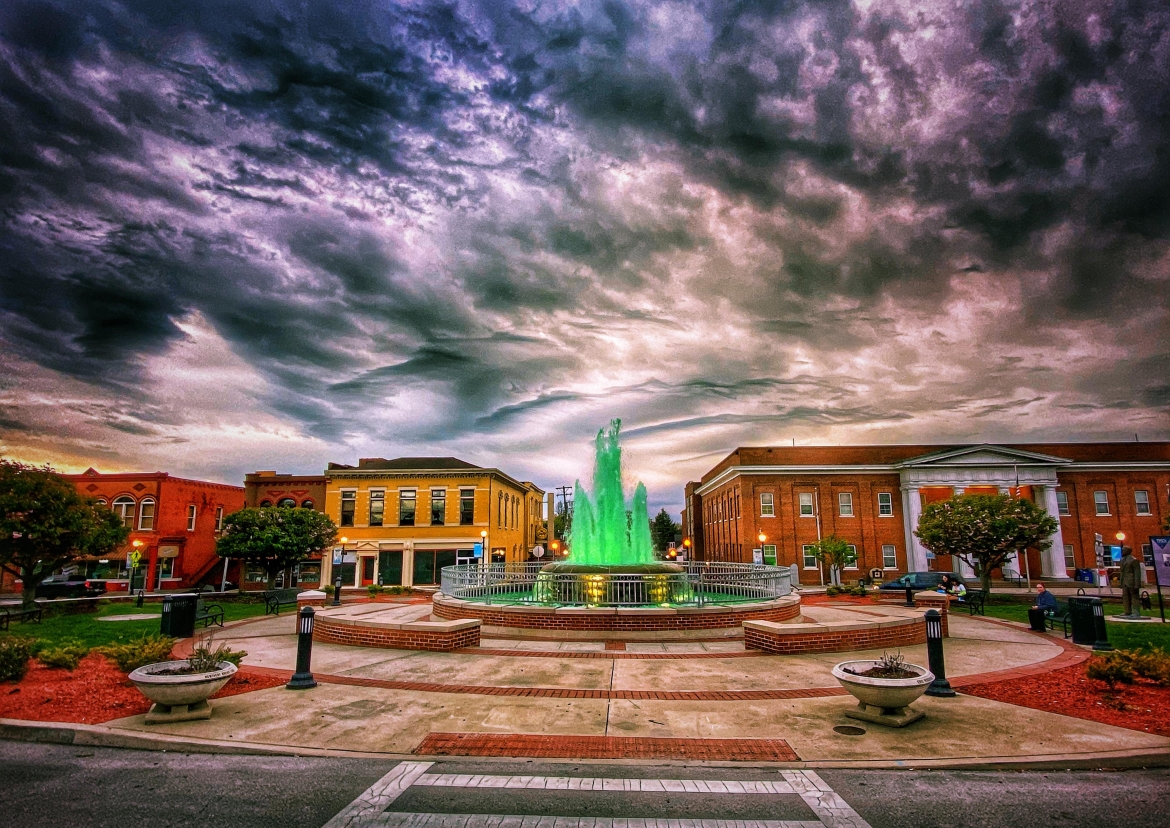 ---
Leaders in Action - Somerset-Pulaski County
Jeff Edwards (2015), Alan Keck (2017), John Adams (2019), Bobby Clue (BRIGHT 2019)
Somerset-Pulaski County is known as the capital of Lake Cumberland; the spirit of Southern Kentucky. But as the COVID-19 pandemic swept across the community, Somerset-Pulaski County is seen as the place where compassion, endurance, service, and love come together as a force for good.
Somerset-Pulaski County leaders and residents are resilient and shining during this challenging time. Somerset's downtown fountain will flow green until COVID-19 begins to wane, to honor lives lost by this devastating illness. First responders filled the roof of Lake Cumberland Regional Hospital, paying tribute to local healthcare professionals by shining their lights for five minutes. Community leaders have rallied support for the local God's Food Pantry, promoting a virtual 5K and funding an outdoor mural to increase donations and awareness. The Somerset-Pulaski County Chamber of Commerce and Somerset-Pulaski Economic Development Authority are actively engaging business owners and the community in innovative ways — from virtual ribbon cuttings on Facebook Live, to online marketing tutorials and mini-grants that will help jumpstart businesses when the economy re-opens. And the award-winning Master Musicians Festival partnered with Lexington's The Burl for a five-day Social Distance Fest to support Kentucky musicians, who played live on Facebook to help lift the spirits of thousands who tuned in.
"I'm so grateful for the response I'm seeing from our community as we face each new day of uncertainty," Somerset Mayor and Leadership Kentucky alumnus Alan Keck said. "Our people are rising to the challenge. Somerset is special. We are truly the spirit of Southern Kentucky."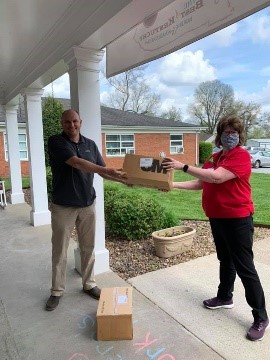 ---
Leaders in Action - Logan Aluminum
Fred Mudge (1987), Mike Harris (1996), Bill Herr (1998), Randy Schumaker (2005), Ken Perdue (2011), Stacey Hughes (2013), Stan Gish (2014), Dave Forney (2017), Meghan Watkins (Elevate 2017), Austin White (Elevate 2018), Michael Buckentin (2018), Alan Bilbrey (2019)
Logan Aluminum has been supporting community nursing homes, first responders, and other medical facilities in Logan, Muhlenberg, Todd, and Warren Counties by donating much needed PPE supplies. Since mid-March, Logan Aluminum has been able to donate significant quantities of N95 masks, gloves, and Tyvek suits. Logan is continuing to work with suppliers to locate additional PPE to share with local services that assist the most vulnerable. Logan Aluminum also continues to support the United Way of Southern Kentucky's efforts to provide services to those in need through food collection and contributing to its COVID-19 Crisis Fund.
Logan's employees and their families have also been making individual contributions – food donations, funds, making homemade face masks for the medical community, and donating more than 100 coolers to a local nursing home. The coolers came from an Easter meal delivery that Logan Aluminum sent to each employee's home. The spouse of a Logan employee identified the need and has been coordinating with Logan Safety personnel for collection and delivery.
During this time, Logan continues to operate at normal volumes and consistent demand to meet the needs of beverage can customers, while ensuring the safety and health of its employees.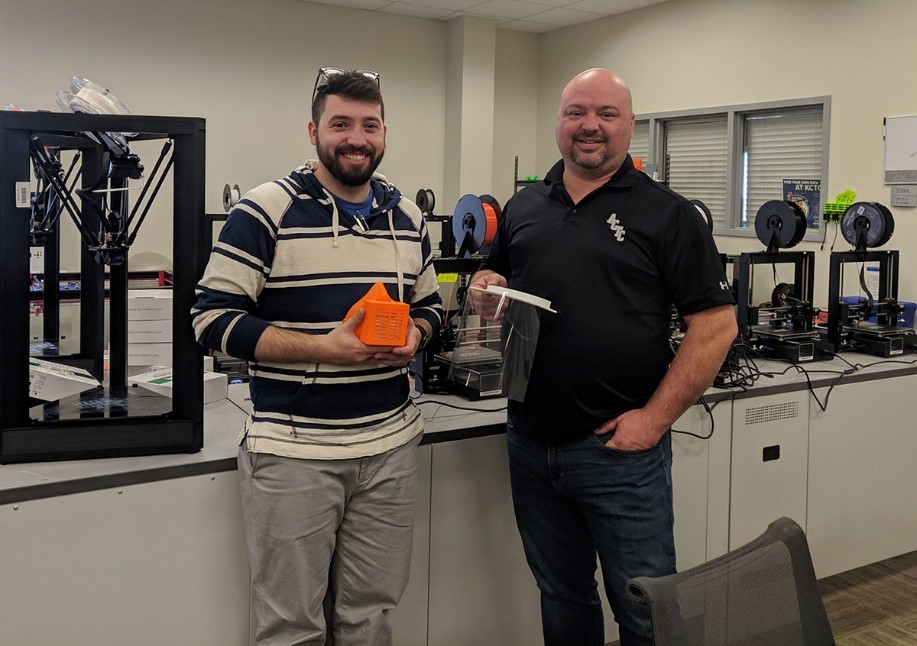 ---
Leaders in Action - KCTCS
Hannah Hodges Rivera (2019), Natalie Gibson (2019), Julie Hendrix (BRIGHT 2019), Daniel Patterson (ELEVATE 2017), Tiffany Drury (ELEVATE 2017), Cindy Kelley (2017), Jay Allen (2016), Scott Williams (2016), Vicki Penix (2014), Wendell Followell (2014), Augusta Julian (2009), James McCaslin (2009), Gloria McCall (2008), Gwendolyn Joseph (2007), Charlene Walker (2006), Jay Box (2004), Gregory Hansrote (2004), Karkie Tackett (2002), Kathy Smoot (2000), Carolyn O'Daniel (2000), Doug Fraley (1999), Frank Salisbury (1998), Jacqueline Addington (1997), Steve Jones (1994), Sally Fager (1994), Eileen Lewandowski (1993), Anthony Newberry (1989), G. Edward Hughes (1988)
KCTCS colleges are helping not only their students but also others in the community by giving their time and resources.
As hospitals and other medical providers needed equipment for current or future patients, all 16 colleges stepped up to donate personal protective equipment along with beds and ventilators. Colleges use these items in nursing, respiratory therapy, and other health care programs. Students are volunteering their services to local hospitals and some are making masks at home.
Additionally, colleges that offer 3D printing programs are using their 3D printers to create face shields for local hospital staff. Some faculty members are making face shields from home as well.
Faculty are stepping up in other ways, too. For example, a commercial driver's license (CDL) instructor took a tractor and trailer to pick up produce in another state and deliver it to a local organization.
Because many KCTCS students have food insecurity, all 16 colleges created food pantries over the last several months. Even though students are not on campus, pantries are stocked, and students are receiving necessary food, personal care items, and school supplies. One college partnered with a local grocery store to provide $25 gift cards for students.
Thank you to KCTCS and all of our graduates for their work for #TeamKentucky!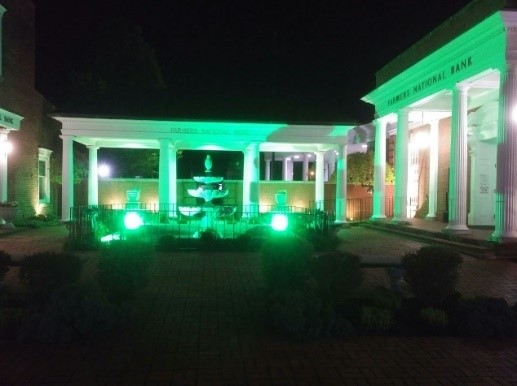 ---
Leaders in Action - Farmers National Bank
James Richardson (1990), Melissa Knight (2015)
Farmers National Bank (FNB) has been serving the community since 1890. As this pandemic took hold, FNB immediately assured all employees that the bank would get through as a family and that everyone's jobs would be protected.
FNB was at the forefront of response locally, communicating with the community via social media pages, local radio ads, producing videos, and even appearing on a live stream show with the Judge Executive and Economic Development Director to disperse reliable information to the public and explain how FNB could help.
While FNB had to close lobbies except by appointment, employees continue serving customers in the drive-thru and walk-up drawers and teaching customers to use digital banking products. Staff began calling elderly customers and asking what FNB could do for them. FNB quickly rolled out a disaster relief program for consumers with installment loans allowing them to choose to skip up to two payments. The bank also worked closely with commercial customers and small businesses to provide modifications as needed. FNB is showing support for those battling COVID-19 by lighting the entire Main Street courtyard up in green each night.

---
Leaders in Action - Murray State University
Miranda Terry (2019)
At Murray State University, many departments banded together to assist others during the ongoing COVID-19 crisis by donating essential personal protective equipment and 3D printing face shields for healthcare workers. Additionally, departments have offered other goods and products such as N95 masks, three-ply masks, shoe covers, and more. Murray State is also working with labs in western Kentucky to offer assistance, equipment, and space for expanded testing.
You can read more about Murray State's work here.
Thank you to Miranda, her department, and Murray State!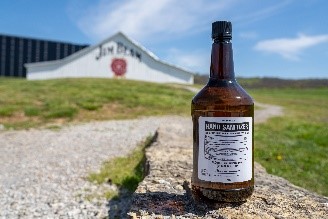 ---
Leaders in Action - Beam Suntory
Kevin Smith (2003), William Brooks (2005), Jerry Summers (2012), Nathan Crosley (2016), Kimberley Bennett (2017), Karen Wheeler (2018), Angela Brandford-Stevenson (2019)
Across the board, Beam Suntory has been coming up with innovative solutions to support #TeamKentucky during the coronavirus crisis. Many Leadership Kentucky graduates are leading the charge and efforts:
Karen Wheeler and Kevin Smith are working to help with the distribution of Beam Suntory Hand Sanitizer to Hospitals, Medical Professionals, First Responders, and Emergency Management Teams in the state.
The Beamsuntory Hand Sanitizer Team just finished production of first 10,000 gallons of Hand Sanitizer and through a collaborative effort from the supply chain, production, and logistics the process has been successful with distribution in Kentucky locations. The distribution is going to much needed First Responders, local Emergency Management, hospitals, long term care, and assisted living facilities. We prioritized and allocated approximately 3,600 cases hand sanitizer made of 6pk- half gallon size bottles. It's been a team effort and we are very appreciative of all our employees involved in the entire process from start to distribution and plan to continue hand sanitizer production. Together we can make a difference.
Additionally, Nathan Crosley coordinated and donated 1,200 meals to Norton Audubon Hospital last week.
Thank you to Beamsuntory for their work across Kentucky.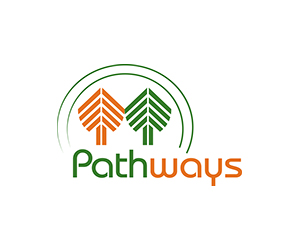 ---
Leaders in Action - Pathways
Chassidy Ison (BRIGHT 2019)
"At Pathways, we have rapidly changed the way we do business for our consumers and our internal meetings and processes. We have adapted to try to make sure all clients, from all referral sources, continue to receive quality behavioral health care. We had the existing infrastructure for telehealth and have greatly expanded the use of our equipment. We continue to accept new clients, are doing IOP services through telehealth, reaching out to our school-based kiddos to decrease disruption in care, and try to provide additional support for our high-risk families. I have seen, especially this week, an increase in mental health symptoms as a byproduct of the quarantine guidelines associated with COVID-19. We are fortunate that the billing guidelines have been relaxed as a result of COVID-19, allowing us to provide services in ways we were not allowed before, including via phone to help us provide care to more people who may face technological barriers otherwise. We ensure our offices are staffed with a therapist daily, and have staff working from home to help mitigate the spread of COVID-19 in our 10-county catchment area in North East KY."
- Chassidy Ison, M.S., LPA, Outpatient Area Director

---
Leaders in Action - Delta Dental
Angie Zuvon-Nenni (2003)
Delta Dental of Kentucky has made of a commitment of up to $6 million to provide financial assistance to dental providers and non-profit organizations during the COVID-19 pandemic.
The Provider Advance Payment Program, a newly established program, makes approximately $5 million available to dental practices in Kentucky. This program aims to help supplement dental providers who have lost income while under the executive order to cease all non-emergent medical and dental procedures, which is vital to slow the spread of the novel Coronavirus.
Additionally, the Delta Dental of Kentucky foundation has established the COVID-19 Emergency Fund which will provide $1 million in unrestricted relief grants to non-profits across the Commonwealth. This fund provides financial assistance for operational expenses, essential healthcare services, and the continued services being provided within our communities.
Delta Dental has also given donations to the COVID-19 funds formed by Norton Healthcare and the Community Foundation of Louisville plus donated KN95 and surgical masks to the community.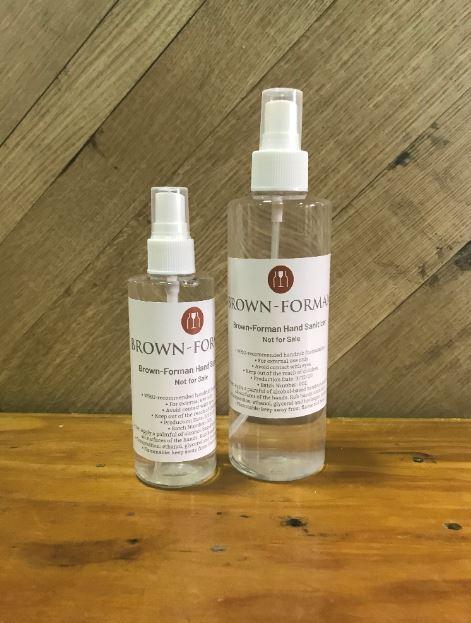 ---
Leaders in Action - Brown-Forman Corp.
Larry Perry (1997), James Perry (2001), Timothy Rutledge (2004), Marya Johnson (2006), Greg Roshkowski (2009), Kenneth Coulter (2010), Elizabeth Conway (2013), Chris Brown (2014), Les Fugate (2015), Andrew Simon (2016), Chris Hungerford (2017), Katherine West (2017), Brittany Moneymaker (Elevate 2018), Les Thomas (2018), Sarah Roth (2019)
Brown-Forman has committed $1 million to COVID-19 emergency funds with a specific focus on helping those in the hospitality industry and those in their hometown of Louisville. Each week, B-F donates 10,000 meals to food pantry organizations in the local community. Additionally, B-F has donated thousands of gallons of hand sanitizer and thousands of n-95 masks to frontline healthcare workers and emergency management. Most recently, Brown-Forman announced it is dedicating one entire still to the production of high-proof alcohol that will be shared with hand sanitizer production companies to dramatically increase the availability of hand sanitizer throughout the U.S.
Thanks to the team at Brown-Forman for the leadership and support of #TeamKentucky!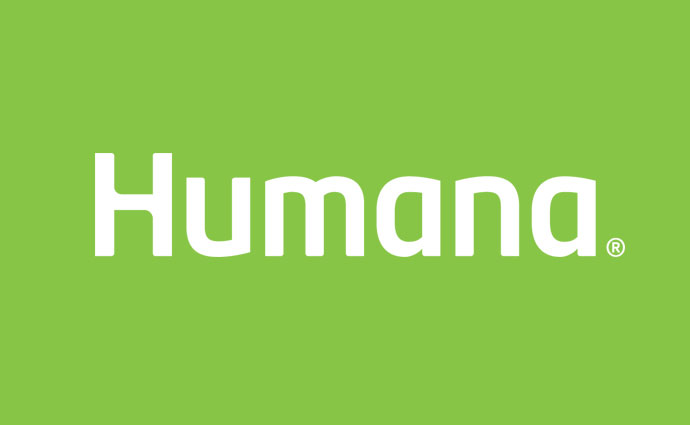 ---
Leaders in Action - Humana and Humana Foundation
Carla Whaley (2010), Clay Rhodes (2013), Jennifer Willis (2013), London Roth (2018), Walter Woods (2019)
"COVID-19 is creating unprecedented health and economic challenges for people across the region and the Humana Foundation's goal, with its philanthropic response, is to support those who are particularly vulnerable by providing access to nutritious food, utility assistance, and COVID-19 screenings, ultimately bolstering recovery efforts. Individuals who were already struggling with food insecurity and financial need are particularly exposed right now as businesses reduce shifts or close altogether in response to quarantine and social distancing efforts. Lost wages translate to an increased reliance on food banks which is why the Humana Foundation's support of food and asset security partners is so critical."
Walter Woods, Humana Foundation, LKY Class of 2019
"Humana has quickly come together to support its associates, members, provider and community partners during this unprecedented time. Externally, you've likely seen some of the press related to Humana's waiving of all medical costs related to COVID-19 for its members, as well other benefits like telehealth access, early prescription refills and more. There are dedicated associates working tirelessly to understand member and community partner needs and determine how Humana can best support. The member feedback and stories from this experience are tremendously moving. London's work focuses on social determinants of health, which have become even more recognizable and important to address during this pandemic. Internally, the level of support demonstrated by the executive team has been special to those striking to balance a new normal. Humana quickly moved the majority of its associates to work from home on March 12. The number of resources continues to grow to assist employees' needs both professionally and personally. Employees have around-the-clock accessibility to the Employee Assistance Program, a special bank of Paid Time Off to leverage, and an emergency relief fund to cover childcare costs."
London Roth, Humana, LKY Class of 2018
Thank you to London at Humana and Walter at the Humana Foundation for their support of #TeamKentucky!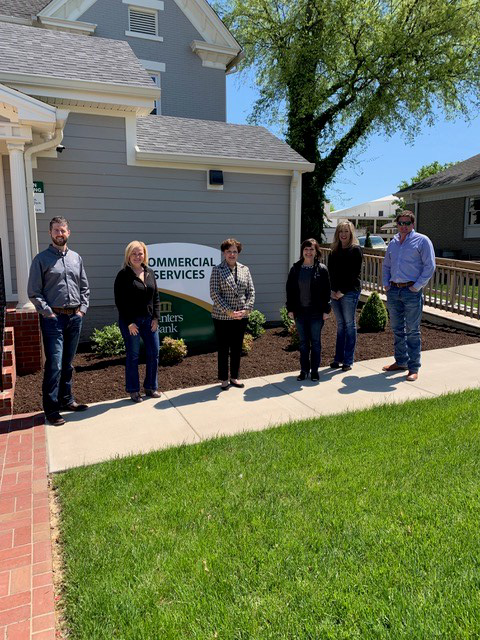 ---
Leaders in Action - Planters Bank
Elizabeth McCoy (1995), Kelley Workman (2011), Janet Calhoun (2017), Jason Jenkins (2018), Landan Stallons (Elevate 2019), Leigh Durden (2019)
In Western Kentucky, Planters Bank is focused on helping customers during the COVID-19 pandemic. Planters is working closely with the SBA to administer the Payroll Protection Program and continuing to provide continuity for its clients by offering the same services– with added social distancing and precautions. The Planters team is helping both individuals and business customers navigate their financial situations, with a large portion of time spent supporting the Payroll Protection Program. Planters Bank is also making sure to support the small business community. One of those ways is treating staff to food from local restaurants each week as a thank you for extra efforts during the pandemic!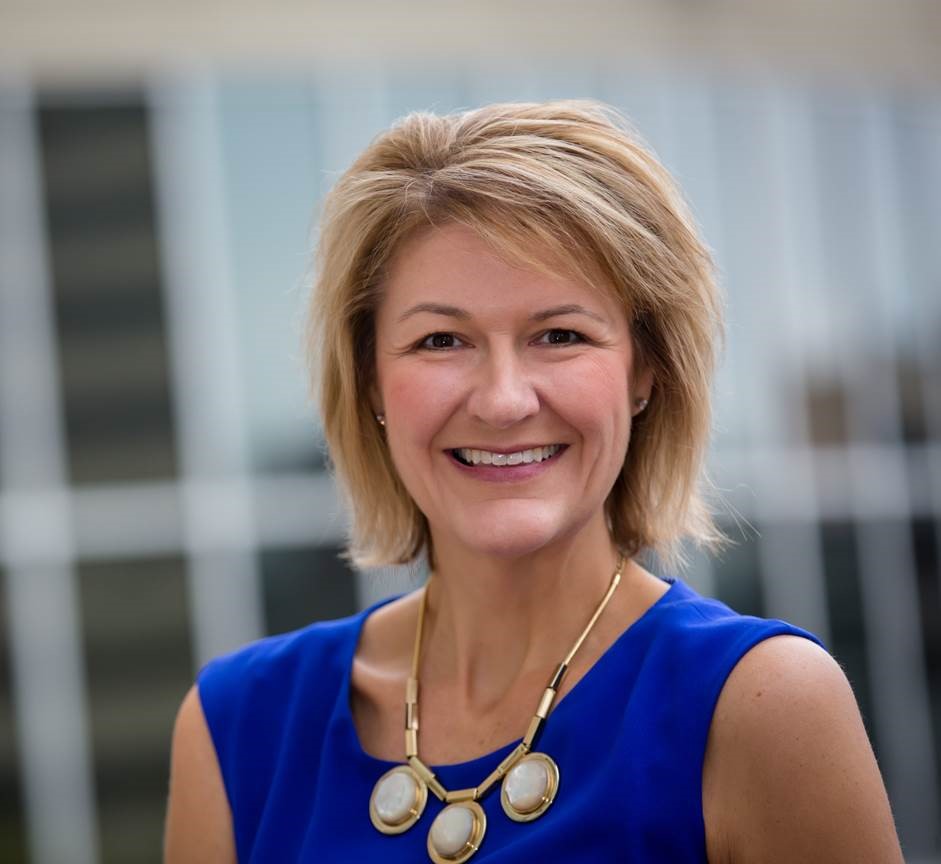 ---
Leaders in Action - Danielle Tharp Clore
Leadership Kentucky 2012 and CEO of Kentucky Nonprofit Network
Danielle Tharp Clore, Leadership Kentucky Class of 2012 and CEO of Kentucky Nonprofit Network (KNN), is leading the state association of nonprofits' rapid response to the COVID-19 pandemic and has expanded its support beyond its 750+ members to provide critical information and resources for the thousands of Kentucky charities who are essential to the Commonwealth's quality of life and economy. As Kentucky's fourth largest private sector industry employing 10% of Kentuckians, many nonprofits are facing increased expenses and demand for services while losing critical revenue needed to provide those services and maintain payroll. KNN is leading Kentucky's state and federal advocacy efforts to be sure nonprofits are included equally in all relief efforts. KNN's support of the sector includes weekly virtual town hall meetings, comprehensive online resources, and regular email updates to ensure nonprofits understand the relief options available to them and those they serve. KNN will host the 8th annual Kentucky Gives Day on May 12 - a powerful day of statewide online giving that will rally Kentuckians to support many causes in the Commonwealth.
Thank you to Danielle and her team for supporting non-profits and #TeamKentucky!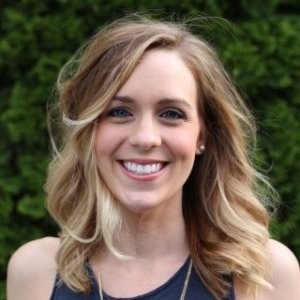 ---
Leaders in Action - Maker's Mark
Mitch Wagner (1997), Rob Samuels (2008), Dennis Potter (2009), Bill Samuels (2011), Brian Mattingly (2012), Valerie Netherton (2015), Clifton Slaton (2017), Eric Brown (2019)
Maker's Mark has been partnering with The LEE Initiative, a Kentucky non-profit founded by Chef Edward Lee and Director Lindsey Ofcacek, a women's mentorship program. Valerie Netherton (2015), Sr. Field Marketing Manager, has been leading this partnership. When restaurants suddenly closed, Maker's Mark shifted its focus to providing food and essential items to restaurant workers in need. Starting first in Louisville, Maker's Mark quickly expanded to 19 relief locations nationwide. Four weeks in and more than 80,000 meals served, Maker's Mark is continuing to support The LEE Initiative by expanding to new cities! Thanks to the contributions from industry partners, businesses, and wonderful people, Maker's Mark hope is that these locations continue to serve the individuals of the hospitality industry until there is no longer a need.
Thank you to our graduates at Maker's Mark for helping #TeamKentucky!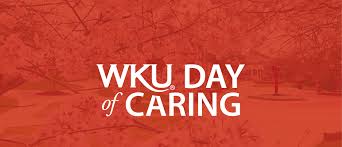 ---
Leaders in Action - Western Kentucky University
Cecile Garmon (1988), Julie Ellis (2011), Ron Wilson (2011), Evelyn Thrasher (2018)
Recently, Western Kentucky University hosted a Day of Caring to celebrate connections and support students during the COVID-19 pandemic. Day of Caring highlighted the WKU Opportunity Fund for Emergency Student Assistance, the WKU Alumni Association Initiatives Fund, and the WKU Food Pantry. The WKU Alumni Association Initiatives Fund offers support to the 50 WKU students still on campus and helps them with food, gift cards, toiletries, and activities
Thanks to Ron and his philanthropy team for their initiatives to support students at Western! #TeamKentucky #TogetherWKU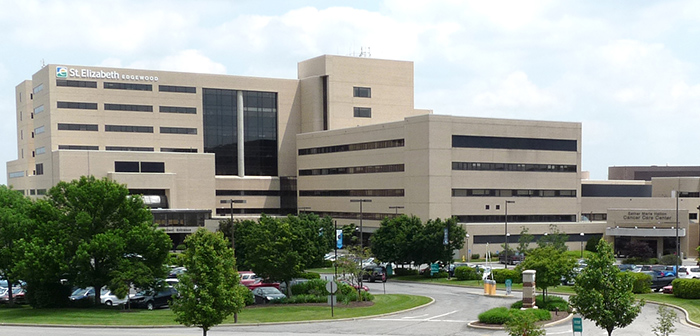 ---
Leaders in Action - St. Elizabeth Healthcare
Joe Gross (1988), Mary Ann Barnes, MD (1990), Michael E. Fletcher, MD 2006 Sarah Wice-Courtney (2013), Carri Chandler (2014), Troy Fedders (2015), Chris Carle (2016), Rosanne Nields (2017), Lori Ritchey-Baldwin (2018), Bruno Giacomuzzi (2019)
St. Elizabeth Healthcare is leading the way in patient care for the Northern Kentucky region during the coronavirus crisis. From expanded at-home video visits, to a newly-established helpline, St. Elizabeth is working diligently to support patients, the community, and staff. In an innovative way to utilize nurses from various departments, St. Elizabeth has developed a COVID-19 Helpline, staffed by associates to help answer patient and community questions and/or concerns regarding COVID-19. The helpline is available every day from 7:30 a.m. to 10:00 p.m. After hours, someone can leave a message and the call will be returned the following morning.
Leadership Kentucky is thankful for all our healthcare alumni across the state and thank the team at St. Elizabeth for doing their part for #TeamKentucky!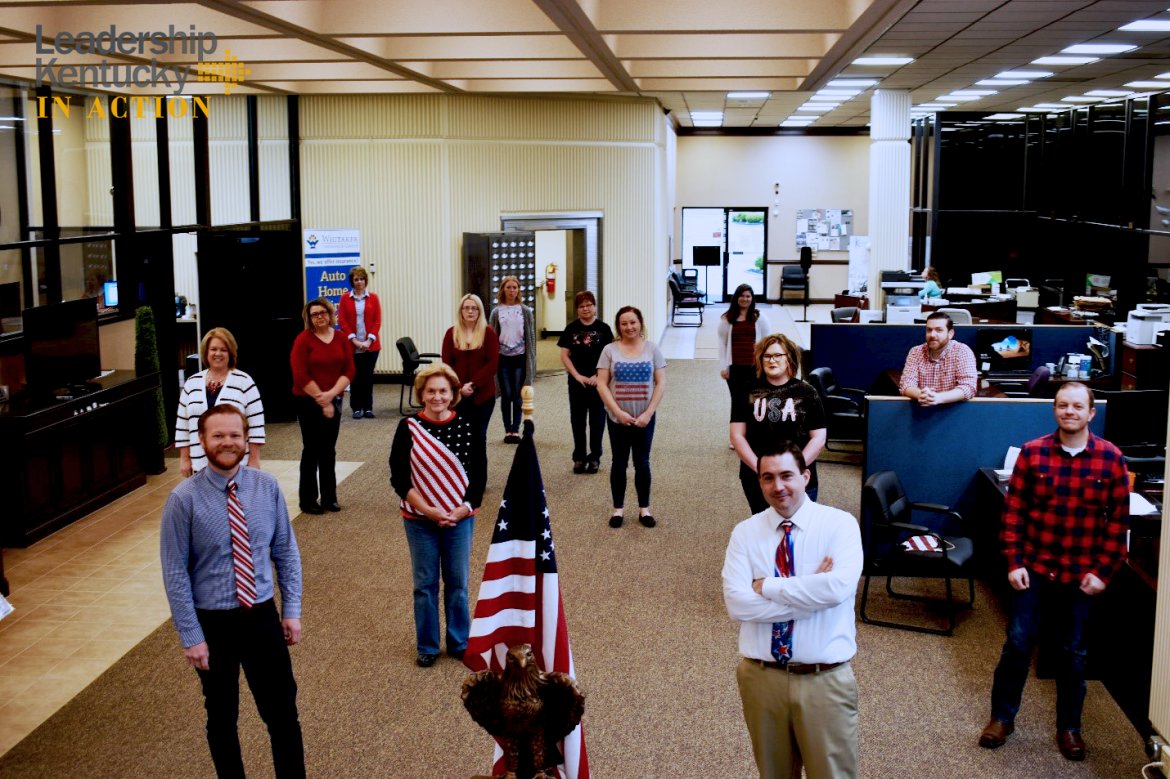 ---
Leaders in Action - Elmer Whitaker
Elmer Whitaker (2006), Jerrod Childers (BRIGHT 2019), Alan Turbyfill (2019)
Whitaker Bank is supporting both customers and non-customers through the COVID-19 pandemic. Whitaker Bank wants to help neighbors in Central and Eastern Kentucky keep their job by helping local businesses and non-profit organizations maintain their full payroll. Whitaker Bank produced a summary packet on the SBA Paycheck Protection Program to help applicants gather information in a timely manner.
Whitaker Bank has remained at full staff with no pay changes and created new opportunities for employment. Additionally, a dedicated call center was created to handle increased customer support with drive-thrus open and meetings by appointment only. After the crisis, this service will continue. Whitaker Banks has started theme days to show support and keep a positive influence in their communities. This week, employees dress in theme and decorate the drive-thru windows:
Monday - USA Day - honoring our country and leaders
Tuesday - High School Support - wearing local school colors and displaying mascots in windows to support students who lost their senior experience
Wednesday - Superhero Day - honoring front line and first responders (Doctors, Nurses, EMT, Firefighters, and Police)
Thursday - Vacation Theme - everyone needs a vacation!
Friday - Wear Green Day - representing compassion and honoring those fighting COVID-19.
We are proud of Elmer and the work his team is doing to help #TeamKentucky!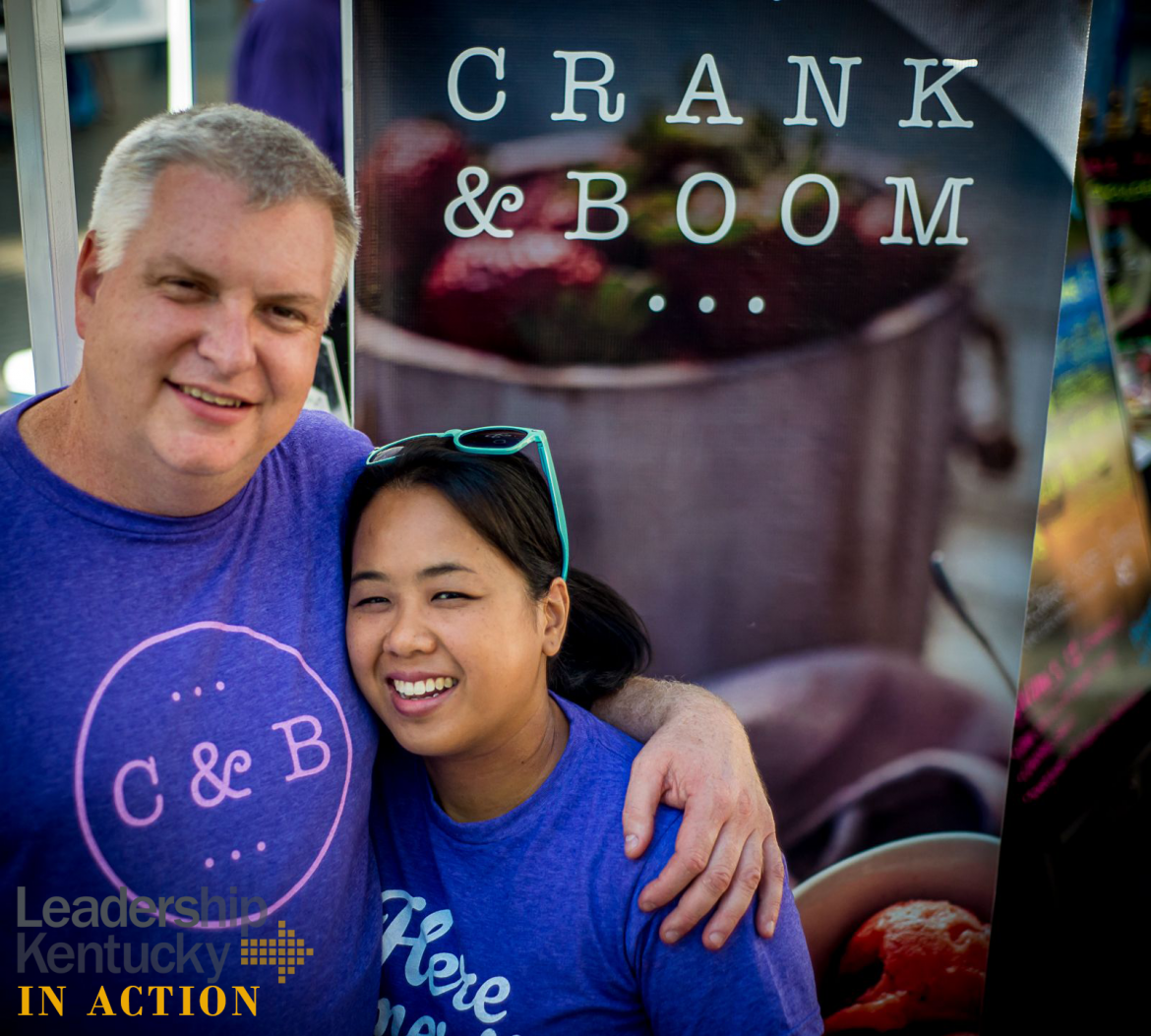 ---
Leaders in Action - Toa Green
Leadership Kentucky 2016 and Owner of Crank and Boom Craft Ice Cream
Toa Green, Leadership Kentucky Class of 2016 and Owner of Crank and Boom Craft Ice Cream, is creating a delicious spin while supporting those in the restaurant industry during the COVID-19 crisis.
Crank and Boom, known for their craft ice cream made from "only the best local, all-natural ingredients" has been creating small-batch pints of new flavors in honor of Kentucky heroes during the pandemic.
From "Candy Beshears" in honor of Governor Andy Beshear, and "Virginia S'mores" in honor of the Governor's ASL interpreter Virginia Moore, and other flavors, the small-batch pints can be picked up curbside and $2 from each pint directly benefits Lexington's Restaurant Workers Relief Program. Restaurants across the country have been turned into relief centers for any restaurant worker who has been laid off or has had a significant reduction in hours and/or pay. These relief centers are offering help for those in need of food and supplies.
We are proud of Toa and the delicious work her team is doing to help #TeamKentucky!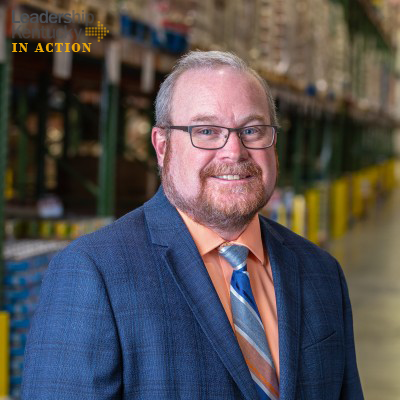 ---
Leaders in Action - Michael Halligan
Leadership Kentucky 2017 and CEO of God's Pantry Food Bank
Mike Halligan, Leadership Kentucky Class of 2017 and CEO of God's Pantry Food Bank in Lexington, is leading the rapid response to the COVID-19 pandemic by safely providing food to families through a network of 400 food pantry and meal programs. With a 35% increased need for food assistance across 50 counties, God's Pantry is working to help those facing food insecurity in a variety of innovative ways:
1. Kentucky National Guard troops began helping at four food banks across the state by sorting, packing, and distributing food to assist a "quarter of a million people who are at risk of hunger
2. A virtual half-marathon is being held through RaceRise to raise money for God's Pantry. These funds help support the increased demand for food across the state.
We are proud of Mike and the work his team is doing to help #TeamKentucky.