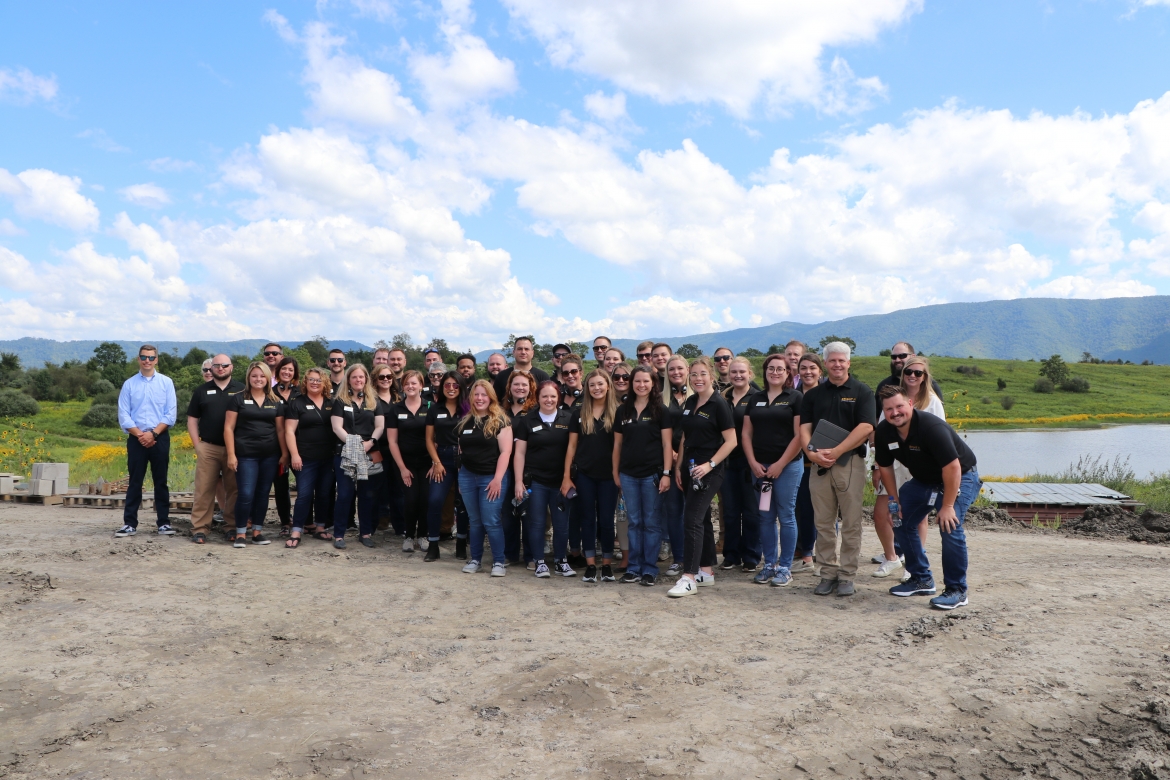 By: Jacqueline Corum, BRIGHT Kentucky Class of 2022
The 2022 BRIGHT Kentucky Class traveled to Pine Mountain State Resort Park in Pineville, KY for the third session, which highlighted themes of advocacy and influence, powerful partnerships, and funding opportunities for community development, entrepreneurship, and the arts. The importance of investing in oneself, personally, as a leader, to be able to give back and invest in the community was also a highlight.
The session began at the restored Bell Theater with a workshop on Leadership and Entrepreneurship Influence, discussion on how to ethically and successfully influence others, and build powerful partnerships and motivate people to support their efforts. The day ended with local music and dinner in the park adjacent to the theater, which has been brought to life with a colorful mural by BRIGHT alum and artist, Kellene Turner.
The second day started with a Downtown Development panel; BRIGHT participants heard economic development success stories from Pineville's Mainstreet and Economic Development Director and BRIGHT alum, Jacob Roan, as well as Hazard's Downtown Coordinator, Bailey Richards and Jeffery Justice, Director of Pine Mountain Partnership and BRIGHT alum. Kitty Dougoud, Kentucky Main Street State Coordinator, also shared about the benefits of a city joining the Main Street network and advice for developing a thriving downtown, including, "We don't do fake on Main Street. People want genuine," and she isn't just talking about the flowers! The BRIGHT cohort also learned from regional and state leaders about how to work with government programs, develop powerful partnerships, and lobby for the region before enjoying a delicious lunch provided by a local business, Sauced. After next visiting the construction site of Boone's Ridge: Wildlife Encounter and Tourism Destination, a major economic development project supported in part by an Abandoned Mine Land grant projected to open in Spring 2024, BRIGHT leaders ended the day in Middlesboro at the Levitt Amp concert.
The last day of the Bell County session focused on personal leadership development; BRIGHT participants considered how to increase their cultural competency and emotional intelligence to be more successful communicators and leaders. On the theme of developing emotional intelligence, BRIGHT leaders ended the session with gratitude, writing "thank you" notes to those who supported the session in Pineville.