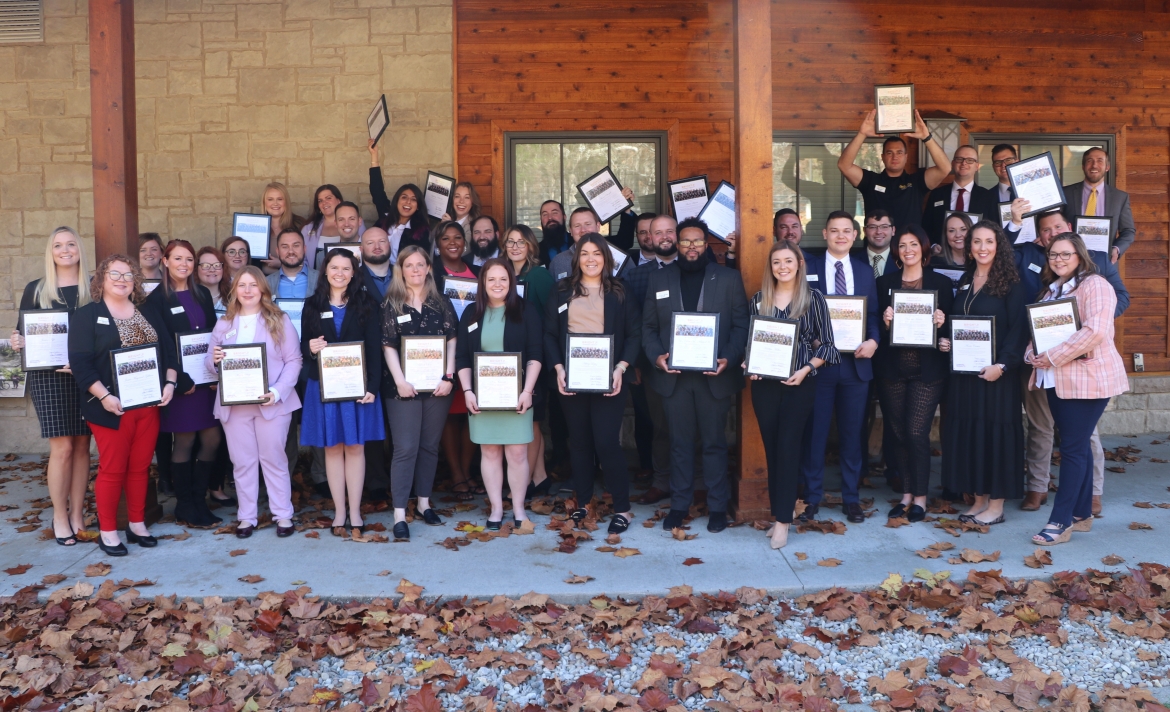 Because of BRIGHT by Jeremiah Banks, BRIGHT Kentucky Class of 2022
As I think about all I've seen over these past six months, because of BRIGHT, I notice so many memories.
I notice the trees of Central Park in Ashland as I run an 8:30 minute mile (to my own surprise) and get to explore a city I would have never known to visit as a recent Texas transplant to Kentucky. As a pastor, I notice The Neighborhood – an Ashland local ministry trying to connect, serve, and bring folks together from all backgrounds across their city.
I notice Dale Hollow State Park and my nerdy, inner boy scout leaps within me. Of the many things that brought me to Kentucky, it's the land and the trees that keep surprising me. No matter which way I keep turning – it's just so darn pretty.
I notice downtown Pineville. A city alive and dancing vibrantly. Shops that had once been boarded and flooded, rebuilt and breathing life into a community.
I notice Pikeville and the immediate drop in temperature. I notice not only cool mountain air, but mountain folk building and creating – cutting through the very mountains if they need to make a place they can call home.
I notice centers of power and art in Frankfort and Berea and the countless creatives and people who labor every day to make this place called Kentucky not only beautiful but a place we can all call home.
Because of BRIGHT, I notice this last bit most distinctly. I notice not only the beautiful places and spaces I have been able to visit, but I notice the beautiful people I have come to share this adventure with. And, of the many things I could share about how BRIGHT has impacted me – it's the people – my fellow classmates I notice the most. And it is because of BRIGHT that I can say I now have the privilege to call each of them not only co-conspirators but friends. And to me – that means everything.